Vietnam, Netherlands enhance PPP in agriculture
The agriculture cooperation between Vietnam and the Netherlands under the public-private partnership (PPP), has seen positive development, according to the Ministry of Agriculture and Rural Development (MARD).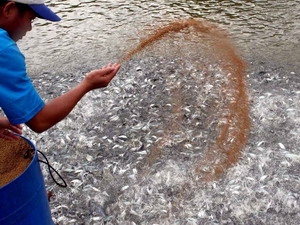 MARD's International Cooperation Department said the fisheries, cocoa and coffee industries have benefited the most from the cooperation. The Netherlands will help Vietnam become a full member of the Western and Central Pacific Fisheries Commission (WCPFC). Both countries have agreed to seek funding for a programme to train quarantine officers and law makers in the European Union (EU) food safety and law.

The Netherlands has pledged an investment of 300,000 EUR over the 2010-2012 period to improve the sustainability of tra and basa fish rearing method in Vietnam.

In addition, the Netherlands has proposed a programme on sustainable production and business development for Vietnam's coffee industry. Donors are expected to contribute 47 percent of the 32 million EUR programme to be carried out until 2012.

A delegation of the Dutch Ministry of Economic Affairs, Agriculture and Innovation is on a week-long fact-finding tour to Vietnam until Jan. 24 to devise a new PPP project on cocoa's sustainable development in Vietnam.

The two countries have also paid due attention to the government to government cooperation. The Netherlands is working on three proposals in this form regarding the planning of Vietnam's slaughtering and meat processing system, boosting Vietnam's potato production and protecting Vietnam's domestic pig species from foreign diseases./.
From VietNamPlus