WB assists tertiary education development in VN
The State Bank of Vietnam (SBV) and the World Bank (WB) signed an agreement granting 50 million USD for the second phase of the Higher Education Development Programme (HEDP) in Hanoi on December 16.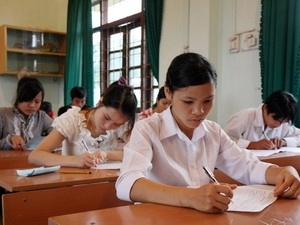 This phase aims to modernise higher education and meet the demand for high-quality human resources, serving the country's industrialisation and modernisation.
Speaking at the ceremony, SBV Governor Nguyen Van Giau spoke highly of WB's efforts in supporting Vietnam 's education development, especially tertiary education.
The governor requested relevant ministries and agencies mobilise all resources to successfully implement the second phase of the programme, laying a firm foundation for the design and implementation of the third phase.
The first phase of the 150 million USD three-phase programme, which kicked off on November 26, 2009, helped the Ministry of Education and Training formulate several important policies to improve management methods and regulations at universities.
From VietNamPlus