Thái Bình province to have first littoral EZ
PM Nguyễn Tấn Dũng has approved the proposal to establish the littoral economic zone (EZ) with a total acreage of 30,583 hectares in the northern province of Thái Bình.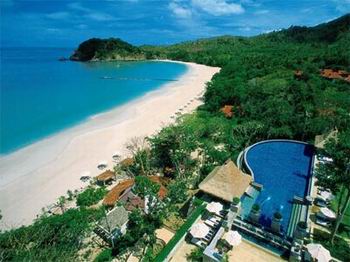 The local People's Committee is assigned to direct further study and finalize the Project on establishment of the littoral EZ, then send to the Ministry of Planning and Investment for assessment before submitting to the PM for approval.
The Government chief also agreed to add the project to the country's Overall Planning Scheme of littoral EZs development until 2020.
By 2020, Việt Nam plans to build 15 littoral EZs, namely Vân Đồn (Quảng Ninh), Đình Vũ - Cát Hải (Hải Phòng), Nghi Sơn (Thanh Hóa), Đông Nam (Nghệ An), Vũng áng (Hà Tĩnh), Hòn La (Quảng Bình), Chân Mây - Lăng Cô (Thừa Thiên Huế), Chu Lai (Quảng Nam), Dung Quất (Quảng Ngãi), Nhơn Hội (Bình Định), Southern Phú Yên (Phú Yên), Văn Phong (Khánh Hòa), Phú Quốc (Kiên Giang), Định An (Trà Vình), and Năm Căn (Cà Mau).
From 2020, the country will complete the national coastal road system, according to the above-mentioned Overall Planning Scheme.
Việt Nam has the coastline of 3,260 km in length. Currently, some national highways running along the coast have been developed. Some littoral EZs have already been built or planned.
The country strives to increase the contributions of the EZs to about 15 – 20% of the gross domestic product and to create 1.3 – 1.5 million non-agricultural jobs within the next ten years.
(By Hải Minh)
From Chinhphu