Vietnam, RoK cooperate on training taekwondo players
Twelve Vietnamese taekwondo artists are competing at the World Taekwondo Championships in Gyeongju, the Republic of Korea (RoK), from May 1 to 6 along with 1,040 martial artists from 149 countries and territories.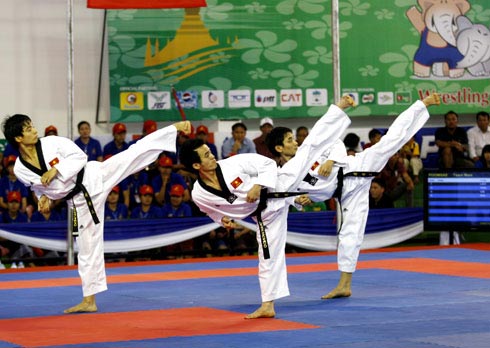 The Vietnamese team includes well-known martial artists such as Nguyen Thi Thanh Thao, Doan Thi Huong Giang, Nguyen Huu Nhan, Le Huynh Chau, Nguyen Tran Quoc Dat and Luong Minh Dat.
The Vietnamese Taekwondo Federation also signed a cooperative Memorandum of Understanding (MOU) with Korean partners to train young artists. The MOU will come into effect in six months and remain valid for 5 years. It will promote opportunities for young Vietnamese martial artists to learn from the experience of Korean partners.
From VOVNews