National Women's Football Championship 2011 opens
(VOV) - The National Women's Football Championship 2011 was held in the northern province of Ha Nam on April 9.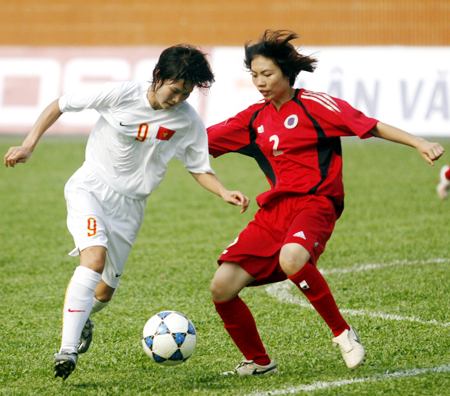 In the opening game, host Phong Phu Ha Nam defeated Ho Chi Minh City with a score of 2-0.
The tournament drew the participation of six teams including Phong Phu Ha Nam, Thai Nguyen Iron and Steel, Vietnam Coal and Mineral, HCM City, and Hanoi Trang An 1 and 2.
The first leg of the tournament will take place from April 9 to 27 and the second from July 2 to 20.
The team with the most points after both rounds will take home VND150 million in prize money, double last year's award.
The two runners-up will pocket VND100 million and VND50 million.
Organisers will also award bonuses to the best player, top scorer, best goalie and the team with the best sportsmanship.
From VOVNews