Hanoi hosts national swimming championships
Nearly 90 athletes from 18 cities and provinces across the country are taking part in the National Swimming Championships in Hanoi from September 3-7.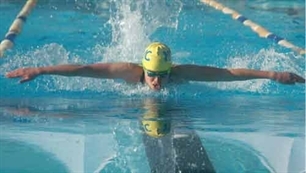 On the first day of the competition, swimmers will compete in nine events including men's and women's 50 metre breaststroke, men's 100 metre freestyle, men's and women's 200 metre backstroke, women's 200 metre medley, men's 400 metre's medley and men and women's 4x200 metre freestyle relays.
The tournament is a good chance for the athletes to prepare for the up coming 26th SEA Games in Indonesia this November.
From VOVNews