The event was organised by the Vietnam Musicians' Association in coordination with Radio the Voice of Vietnam.
It included three parts such as a music programme in praise of the Party and Uncle Ho, presentation of some awarded songs in 2010 and announcement of Vietnam's music award 2010.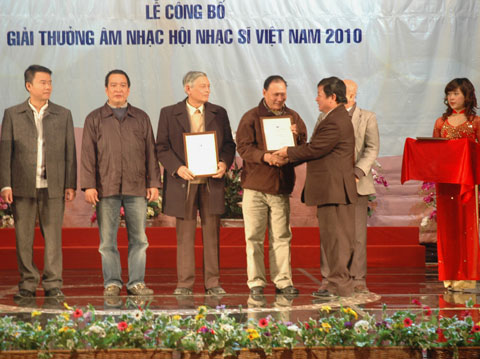 There are special prize, 6 first prizes and more than 60 second, third and consolation prizes for winners in the fields of court music, traditional and modern music and music research.
The organising board said it had received many entries, related to Thang Long-Hanoi millennium celebrations.