Norwegian Wood to hit local cinemas
HA NOI — Norwegian Wood directed by Vietnamese French director Tran Anh Hung based on the best-selling novel by Japanese writer Haruki Murakami, will reach Asian audiences later this month.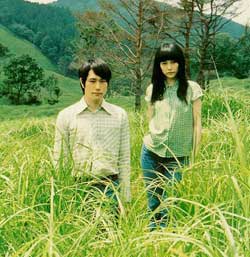 Nostalgia: A scene from Norwegian Wood, directed by Vietnamese-French director Tran Anh Hung. The film is based on the best-selling novel by Japanese writer Haruki Murakami. — File Photo.
The film will first hit screens in Japan on December 11, Chinese Taiwan on December 17, Hong Kong on December 30 and Viet Nam on December 31.
The Viet Nam premiere will be shown at Ha Noi's National Cinema Centre on December 20 with the director's presence.
Hung and producer Shinji Ogawa spent four years trying to win the author's approval to allow the novel to be adapted to the big screen.
Hung, who won the top prize at the Venice Film Festival for his 1995 film Cyclo, said it was never an option to make Norwegian Wood outside Japan or in any other language.
He first wrote the screenplay in French, had it translated into English and eventually Japanese, and relied on help from his producer to communicate with the actors.
"Murakami was very open and said I could adapt it in any language I wanted and in any place in the world," Hung said in a recent interview.
"But I said I wanted to film Japanese faces, because what attracted me in the novel was that it was Japanese," he said.
Adapting a best-selling novel like Norwegian Wood for the cinema can be a tough task for any director, but making the film in a language the director doesn't speak is a challenge in its own right.
That's the challenge Hung faced in bringing the Haruki Murakami story of love and loss to the screen 23 years after the book enchanted millions of Japanese readers and raised the author's profile globally.
The film's score includes the song Norwegian Wood by The Beatles and original music written by Jonny Greenwood. It stars Kenichi Matsuyama, Rinko Kikuchi and Kiko Mizuhara.
Norwegian Wood, which premiered at the Venice Film Festival in September, is a nostalgic story of loss and sexuality. The story's protagonist and narrator is Toru Watanabe, who looks back on his days as a first year university student in Tokyo.
Through Toru's reminiscences we see him develop relationships with two very different women – the beautiful, yet emotionally troubled Naoko, and the outgoing and lively Midori.
Director Hung was born in 1962 in Viet Nam's central city of Da Nang and emigrated to France when he was 12. He has long been considered at the forefront of the wave of acclaimed overseas Vietnamese cinema for the past two decades.
His films have received international acclaim, and until recently, had all been varied meditations on life in Viet Nam.
He received his first Oscar nomination (for Best Foreign Film) for The Scent of Green Papaya (1993), which also won two top prizes at the prestigious Cannes Film Festival, and a second for Cyclo (1995), featuring Hong Kong movie star Tony Leung Chiu Wai, which eventually won a top prize at the Venice International Film Festival. The Vertical Ray of the Sun, released in 2000, was the third film of what many consider his "Viet Nam trilogy".
After a sabbatical, it was officially announced that Hung was back behind the camera with the noir psychological thriller I Come with the Rain (2009), which features a star-studded international cast that includes Josh Hartnett and Elias Koteas.
From VietNamNews