Vietnam hosts the Asian Aerobics Championship
The 2nd Asian Aerobics Championship will take place at the Phan Dinh Phung Gymnasium, HCM City from December 16-18, announced the event's organising board at a press briefing in HCM City on December 9.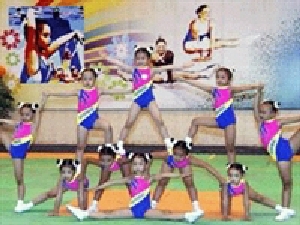 This year's competition has attracted 139 athletes from 11 countries and territories in the region, including Cambodia, China, Hong Kong (China), Japan, Iran, India, Mongolia, the Philippines, the Republic of Korea (RoK), Sri Lanka and the host Vietnam. China, Japan and RoK are highly favoured to come out on top.
The athletes will compete in the men's and women's singles and doubles events as well as for teams of three and six in three different age groups (12-14, 15-17 and over 18).
The Vietnam team includes 28 athletes who will participate in all events. The RoK will send the largest number of 32 athletes to HCM City, but the host of first Asian Aerobics Championship, Thailand, will not attend this competition.
Organised by the Asian Gymnastics Federation and supervised by the International Gymnastics Federation, the competition attracts Asia's leading athletes and is free for spectators.
From VOVNews