VN in the eyes of Australian visitors
VGP - Việt Nam's status as Southeast Asia's fastest growing tourism destination is reflected in new statistics that illustrate the ever-seen increase of Australian visitors flocking to the country.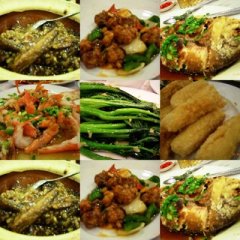 Foreign tourists are increasingly interested in Việt Nam as safe destination with delicious cuisine and picturesque landscapes.
Data from some of Việt Nam's top hotels, as well as the Việt Nam National Administration of Tourism (VNAT show that a growing contingent are choosing to spend their vacation in Indochina's most populated nation.
Hồ Chí Minh City's iconic Caravelle Hotel has seen a twofold increase in visitors from Australia this year while the Sofitel Legend Metropole Hà Nội, the Vietnamese capital's most prestigious address, has reported a 48% rise over the past 12 months.
On the fledgling central coast, the award-winning Nam Hải Resort has witnessed a significant upsurge in visitors from Down Under, too. The property, recently voted among Asia's 20 best resorts by readers of travel bible Conde Nast Traveler, reported a 69% increase in Australian occupants through the first eight months of the year.
The phenomenon is reinforced by VNAT, which has reported a 128% rise in Australian visitor numbers in 2010 - the greatest increase of inbound arrivals from non-Asian countries.
The trend appears unlikely to be a flash in the pan either. The results of the Asia-Pacific Travel Intentions Survey, a major poll conducted by Visa and the Pacific-Asia Travel Association, were announced in November. They showed that an impressive 16% of Australians canvassed plan to visit Việt Nam in the coming two years.
John Gardner, Caravelle's general manager, believes that Việt Nam is finally beginning to rival traditional regional heavyweights such as Thailand and Indonesia in the eyes of holidaymakers.
Việt Nam has sharpened its profile as the region's most safe and secure destination. Safety and security is far more top of mind for travelers today than it was 10 long years ago, he said.
As well, the country is catering to a wide variety of customers from business visitors to traditional sun-seekers who are steering toward an array of resorts opening throughout the country.
Also significant in the opinion of travel industry insiders is the improvement in air links between Việt Nam and Australia. Low-cost carrier Jetstar operates regular flights between Hồ Chí Minh City and Australia's major conurbations, while competition between other airlines means that traveling to Việt Nam has never been more cost effective.
"I think Australian interest in Việt Nam has grown for a number of reasons," says Damien Van Eyk, Australasian Sales Manager for Exotissimo Travel, a company that specializes in individually tailored trips within Southeast Asia. "The country's relative proximity to Australia makes traveling to Việt Nam very easy."
"I also think that word of mouth is a very important factor. As more Australians experience the sights, sounds and cuisine of Việt Nam, they come home and share these experiences with their family and friends," he adds.
From Chinhphu